Kansai Hotels / Kansai Onsen Hotel (Hotel New Awaji)
Hello!
This time, please allow me to write an article that contains a lot of my personal thoughts.
Many foreign tourists come to Kansai every day.
At the same time, we, who live in Kansai, sometimes travel with their families on weekends and long vacations.
There is "Hotel New Awaji" where our family prefers to stay on Awaji Island, which is an excellent location, about 1 hour 30 minutes by car from Osaka, the center of Kansai.
It is recommended that you rent a car to Awaji Island, but there are also direct buses from Kansai / Osaka, so it is good to rent a bicycle or rent a car locally.
Awaji Island has enough traffic so that foreigners who are not confident in driving in foreign countries can drive with confidence.
Awaji Island is an island with a circumference of about 150 km, and if it takes about 3 hours, you can go around the outside.
There are many people who use rental bicycles, and you can go around half of Awaji Island in about 4 hours on a half-day cycling course.
And the main part of this article is "Hotel New Awaji", which is also loved by our families who will be lodging.
"New Awaji" is located in Sumoto City, the center of Awaji Island. Sumoto is also a popular hot spring town.
Hotel New Awaji is located along the Seto Inland Sea, and depending on the room type, you can overlook the Seto Inland Sea called the Aegean Sea in Kansai.
Like many hotels and accommodations in Japan, New Awaji allows you to experience cleanly managed reception and rooms.
Most of the rooms are Japanese-style, so you can enjoy Japanese tatami mats.
"New Awaji" is a hotel, but it is also a facility close to a hot spring inn, and you can enjoy Japanese "yukata" in the hall. You can also enjoy dinner in the room, which is not usually found in hotels.
Each room has a room attendant who prepares futons and room meals.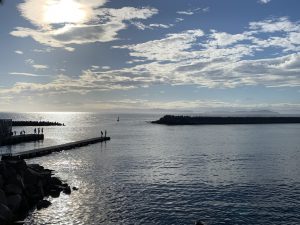 The hotel is very large, with a pool and a small private beach available in summer. You can enjoy fishing in the sea in front of you. (There is also a rental service for small fishing rods)
And, after all, "New Awaji" boasts a natural hot spring bath! !
In Kansai, Arima Onsen and Kinosaki Onsen are famous hot springs nationwide, and I also love Kansai.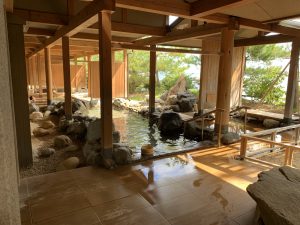 However, at hotels and hot spring inns with hot springs, "New Awaji" is the top hotel in Kansai!
"New Awaji" has several large public baths and you can see the sea from any hot spring!
Of course, all the baths are very clean and you can forget the time and enjoy the hot springs.
It is an accommodation facility that combines the best of both a hotel and a hot spring inn that you can move from your room to the public bath in yukata.
The price will be higher, but there are also villas with hot springs, so you can have a luxurious experience.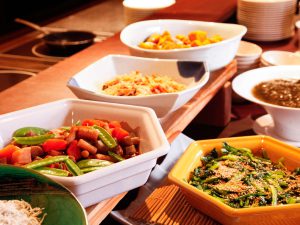 Not only hot springs, but also really delicious dishes made with fresh local ingredients from Kansai / Awaji Island will surely satisfy you!
The area is also easily accessible from the center of Kansai, Osaka, Kyoto and Kobe, so you can experience the dishes using delicious ingredients from Awaji Island and a nice hot spring!
Why don't you consider using "Hotel New Awaji" in Kansai, full of Japanese hospitality? ?