Quick report! Forecast of cherry blossoms🌸 in Kansai/Japan
Hello!
In Japan / Kansai, cold days are still continuing and it is in the midst of winter, but forecast of cherry blossoms🌸 was announced as soon as possible!
The cherry blossom🌸 forecast for 2019, which the Japanese are looking forward to, is March 23th!
Cherry blossoms🌸 are not blooming only with warm weather, they endure a cold winter day, and beautiful flowers bloom for the first time.
And the cherry blossoms🌸 that bloomed in the cold weather in winter were scattered about 10 days and they taught us the warm seasons.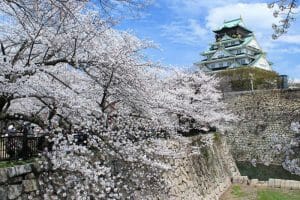 It is said that cherry blossoms are the most beautiful about one week after the anticipated flowering day.
This spring season, I think that inside Japan is dyed in the pink color of cherry blossoms and it can be said that it is the most beautiful week in the year.
Such a Japanese people are looking forward to the time all year long to enjoy BBQ🍻 and enjoy drinking with family and friends under the cherry blossoms.
It is this "cherry-blossom viewing(Ohanami in Japanese)" that the Japanese raise the tension most.
Come, if you see such people of "cherry-blossom viewing(Ohanami🌸 in Japanese)", please brave up and try out a voice! It is surely a nice Kansai people. I think that it will be included in my group!
I think that it will be memories of the best Japan / Kansai trip surely.
After all, people who can not call out easily … Now, by using services that prepare drinks for BBQ's tools and ingredients, which is increasing in Kansai, by all means to "Ohanami BBQ🌸🍻" How about trying it?
For families and groups, it costs around 3000 yen to 4000 yen for one person, time is nearly unlimited, and you can bring in additional favorite ingredients as well, so if travelers can use it well I think that it is convenient.
In the near future, such services, introduction and reservation of services will be of assistance with us!💪
And in this season cherry blossoms🌸 are blooming in various places, but I would like to tell this blog from now on the spots of famous cherry blossoms in particular and popular spots in the Kansai that local people only know.